This classic hunting cap has an insulated, poly-lined crown and tuck-away earflaps made with 100% virgin wool for breathable warmth in the field. The elastic band around the earflaps and neck flap ensures a comfortable fit even in adverse weather. Made with water-repellent, abrasion-resistant fabric for years of use during open season and beyond.
Interior elastic band in neck flap for comfortable fit
3" bill protects from sun and rain
Quilted polyester insulation in crown offers warmth
Tuck-away earflaps are made with 100% virgin wool sourced from the USA
Made of abrasion-resistant, wind-resistant, water-repellent fabric
Filson embroidered logo
ITEM NO.
FMACC0009
MATERIAL

14-oz. oil finish Tin Cloth + wool + polyester lining
USAGE
Everyday, Field, Hunting, Shooting
DIMENSIONS
S, M, L, XL, 2XL
CARE

Do not wash or dry clean – brush or wipe clean with a damp rag. Rewax as needed to maintain maximum water resistance. To prevent the transfer of oils, we recommend avoiding prolonged contact between Filson oil finish goods and light-colored fabrics, especially in warm weather.
ORIGIN
Made in USA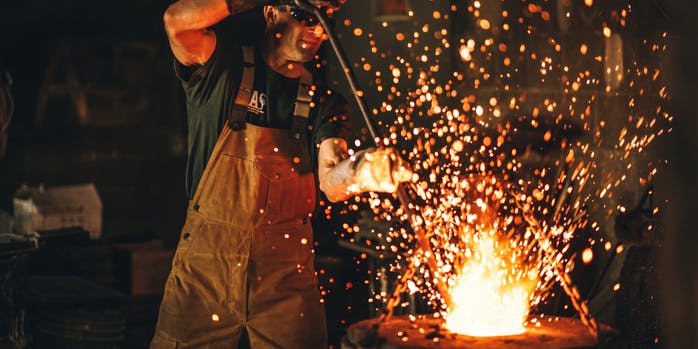 OUR TOUGHEST WAXED CANVAS
Born from the need to protect against thorns and briars in the rain-soaked Pacific Northwest, Filson's 15-oz. oil finish Tin Cloth is relied on by loggers, foresters, sportsmen and tradesmen. To create our iconic fabric, a tightly woven canvas duck fabric is saturated with a liquefied paraffin wax and oil mixture under heat and high pressure, forcing the wax into the core of the all-natural cotton fibers. Our toughest waxed cotton fabric, oil finish Tin Cloth resists tears, punctures, water and wind for heavy-duty reliability.