MACKINAW WOOL CRUISER JACKET
€725
A wool coat with over 100 years of proven reliability.
Fit
:
Relaxed fit allows room for midweight layers underneath.
All Filson sizes are US sizes which can be larger for a European stature, so we recommend sizing down. We suggest reading all product features and characteristics by referring to our size guide and looking at the product measurements.
Our Mackinaw Wool Cruiser is the most versatile cold-weather protection you'll find–when you want to wear one jacket, no matter what direction the weather turns, nothing performs better. The extremely durable wool from Oregon's Pendleton Woolen Mills is an uncommonly tight weave that resists wind while remaining breathable. Mackinaw Wool insulates wet or dry–due to its complex fiber structure, it can absorb up to 30% of its own weight in water without feeling damp or clammy. With the four snap-flap pockets on the front and a full-width map/chart pocket covering the entire back, two layers of wool cover most of the torso, right where it's needed most.
Originally patented in 1914 as the Wool Cruising Shirt, C.C. Filson's Cruiser was designed for foresters and timber cruisers in the rain-soaked Pacific Northwest forests. Offered as a pullover shirt as well as a button-front jacket, the Cruiser rapidly became one of the most-imitated jackets on the market. Since its versatile performance was also appreciated by hunters, Filson also introduced a red & black plaid version, which was one of the earliest high-visibility camouflage patterns. (Deer see in black & white, and the blocked pattern helps to break up a solid silhouette in the forest.) The Cruiser was instrumental in Filson products being adopted by the U.S. Forest service as early as the 1920s, and by the 1940's, Filson was producing several variations of the Cruiser with custom designs and fabrications for the stewards of our public lands as official uniform attire.
Over a century later, the Mackinaw Wool Cruiser is still prized for its versatility in the outdoors by foresters, hunters and anyone who desires a very durable, weather-resistant jacket that performs in a wide range of conditions without the need for multiple layers. For many of our customers, the Cruiser has become a rite of passage for young men–when they're finally done growing several inches each year, parents will give their sons their first Cruiser, knowing that they're providing all-conditions comfort that will serve for decades.
The Filson Mackinaw Wool Cruiser–what worked then, works now.
Made with 100% virgin wool
Classic Cruiser multi-pocket design
Naturally water-repellent fabric is breathable and wind-resistant
4 snap-flap pockets, slotted utility pocket, 2 side-entry hand pockets, interior-stow pocket and full-width pass-through back pocket.
Button-front closure; button-adjustable cuffs
ITEM NO.
FMCPS0015
MATERIAL

26-oz. Mackinaw Wool
USAGE
Field, Workwear, Everyday, Travel
DIMENSIONS
XS, S, M, L, XL, 2XL, 3XL
CARE

Dry clean
ORIGIN
Made in USA
0
1
2
3
0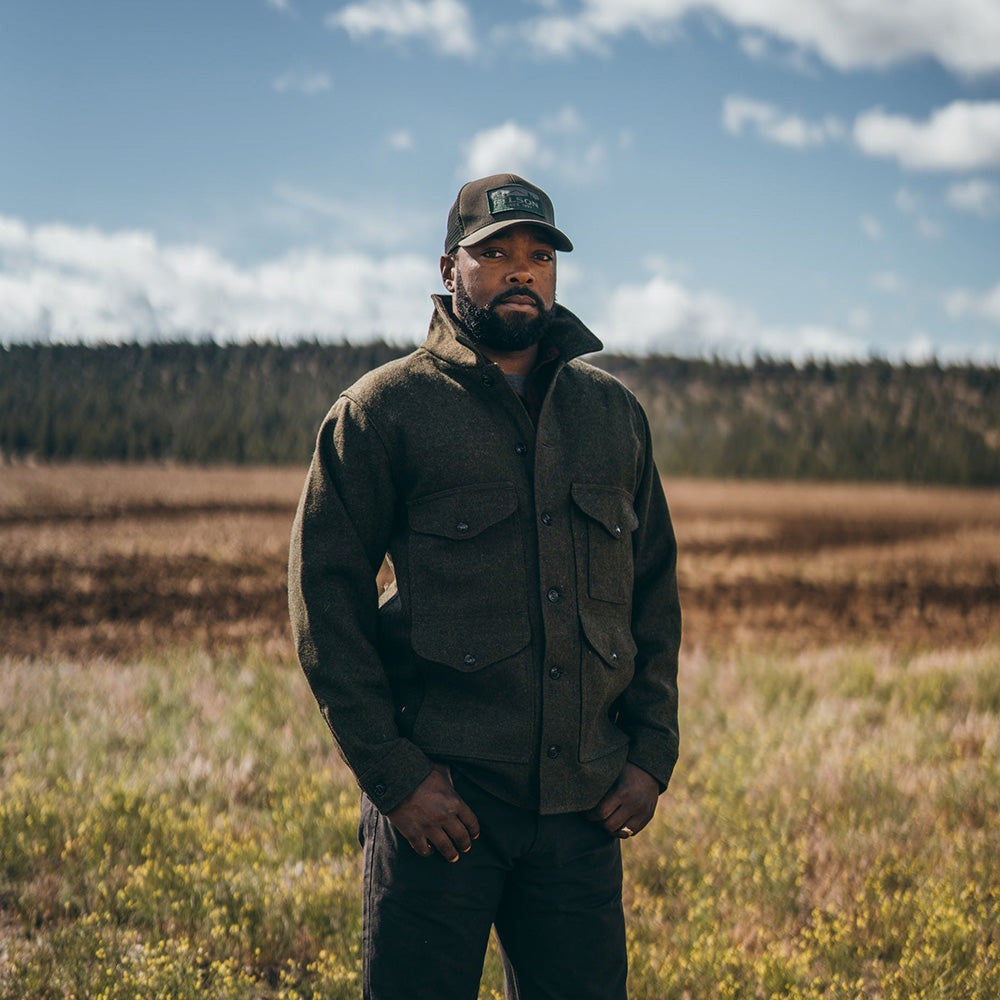 1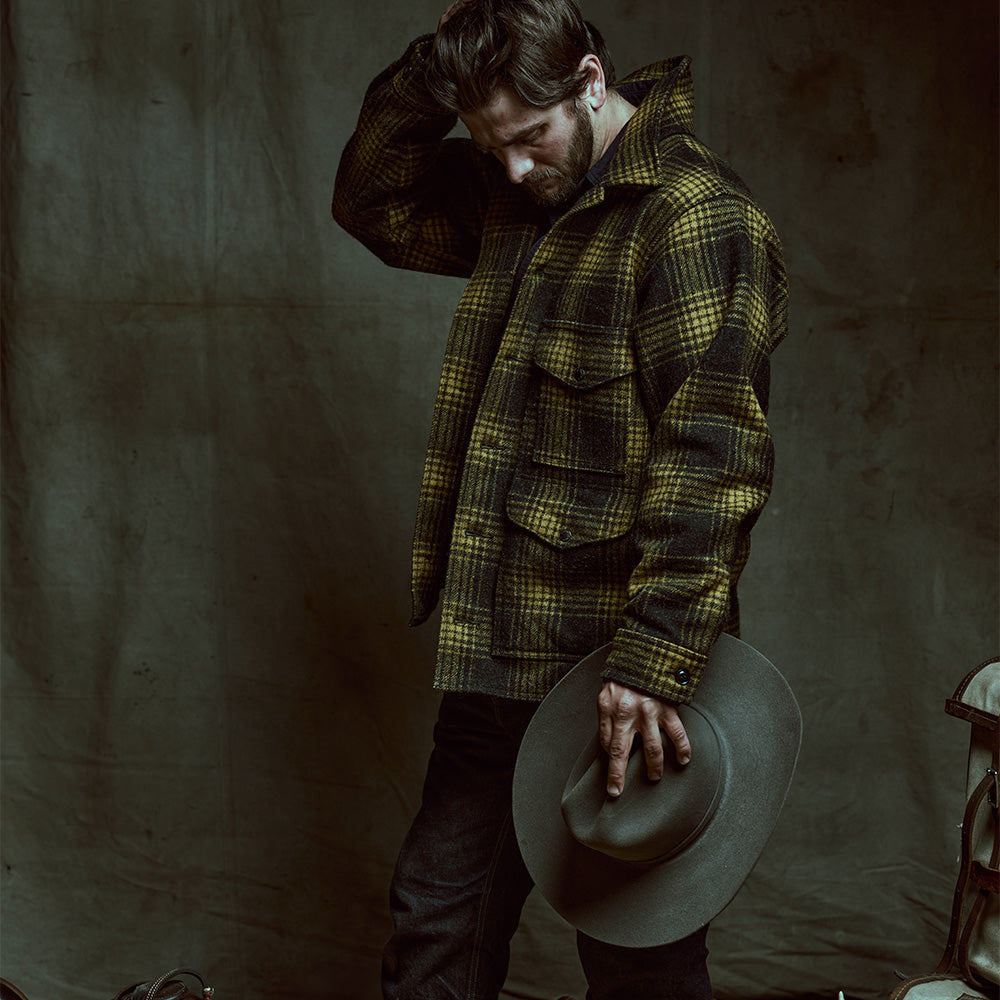 2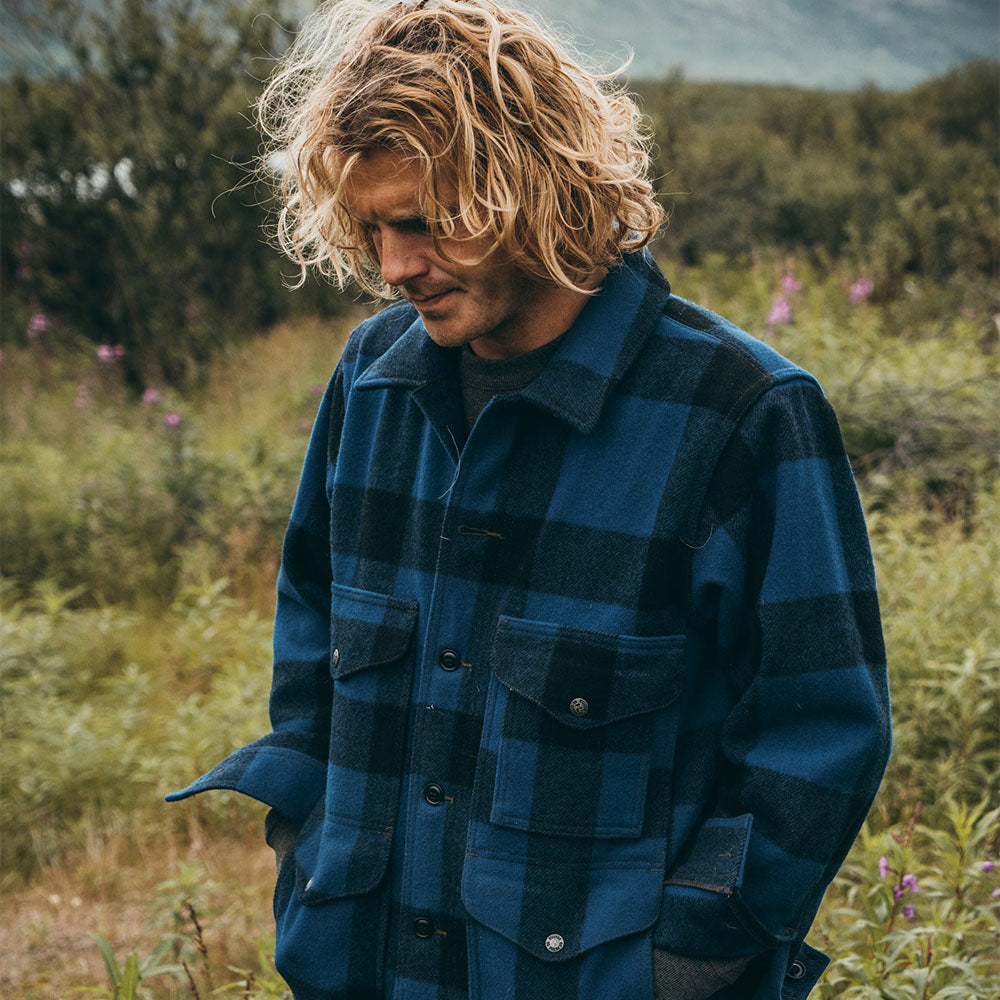 3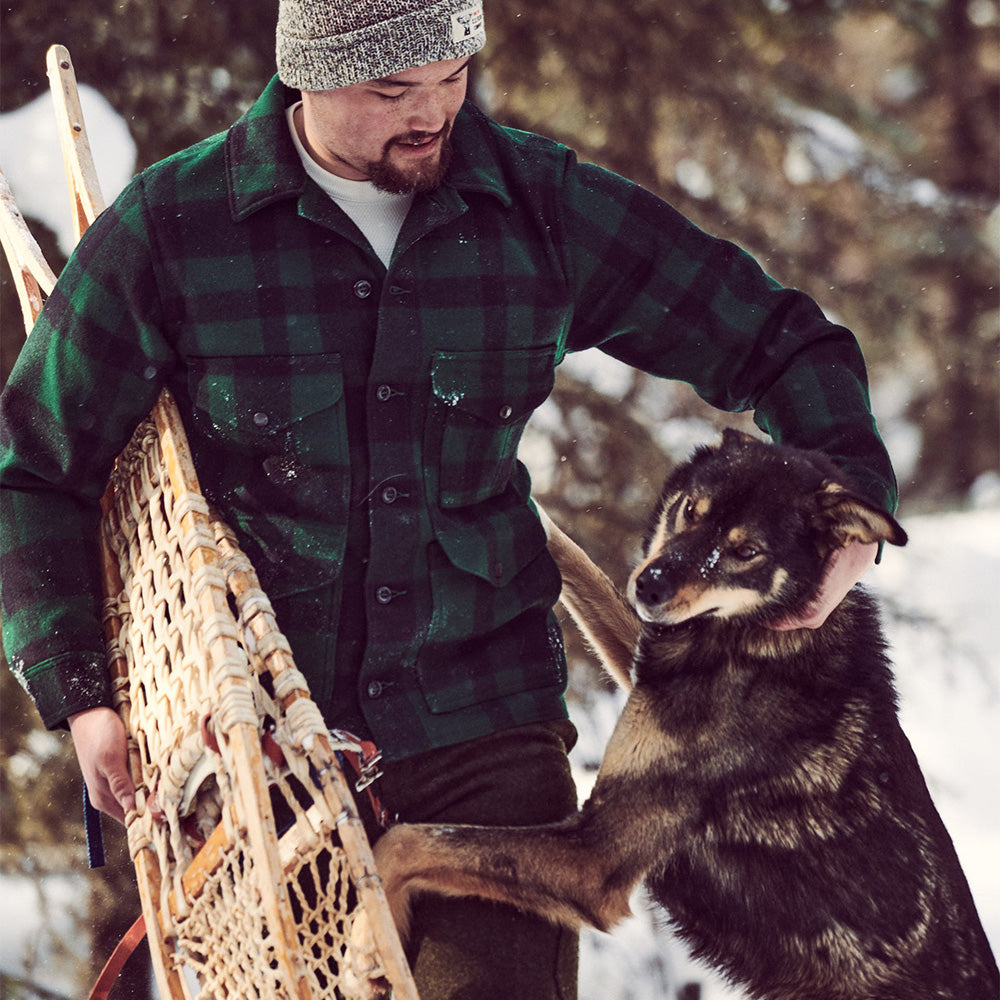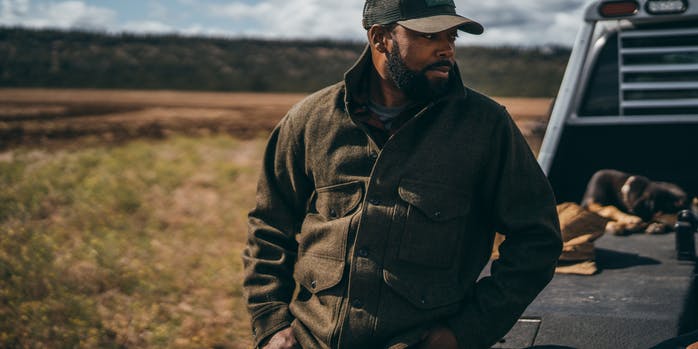 OUR WARMEST WOOL
Woven to our unique specifications, our heavyweight 24-oz. Mackinaw Wool provides greater resilience, more natural insulating qualities, increased breathability and superior water repellency. It comes from a small herd of hardy sheep in the northwestern United States and Canada. Our wool will absorb as much as 30% of its own weight in moisture without becoming damp or clammy, allowing it to retain body warmth even when very wet. The fibers can even be bent and flexed 20,000 times without breaking. We're certain that there is no finer wool than Filson's 100% virgin Mackinaw Wool.